Services
Sitka Landscaping specializes in:
comprehensive lawn care
pruning
spring, fall and winter yard clean ups
yard staging for home sales
fence restoration and new fences
garden design, especially low water need gardens, deer proof gardens, and naturally low maintenance gardens
garden and yard maintenance, yearly and seasonal garden and yard maintenance
power washing decks, siding and driveways
Lawn Care
Sitka Landscaping offers complete lawn care services based on the needs of your property.  A lush green lawn and well maintained garden makes your home look more attractive and it's the ideal setting for summer activities.  We make the job of maintaining  a perfect lawn and yard attainable and in fitting with your budget.
Sitka Landscaping lawn care services include:
Mowing and trimming
Fertilizing and weed control
Lawn aeration
Top dressing and over seeding
All natural solutions available
Pruning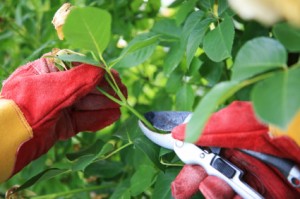 Proper pruning and trimming of hedges and trees is essential to strong and healthy plants.  Pruning is a key method for maximizing your yard's beauty and maintaining its ideal size.  Sitka Landscaping uses proper pruning techniques and the right tools. Poor pruning can cause permanent damage.  Incorrect pruning can destroy your fruit harvest or your spring or summer bloom show.
Tree pruning is best done in late winter during the tree's dormant months. Summer Flowering shrubs are best pruned late winter and Spring Blooming shrubs are best pruned immediately after blooming periods. Fruit trees are best pruned in March, and grapes from January onwards.
Spring, Fall and Winter Yard Clean-ups
A Spring Clean-up or Fall Clean-up is the starting point for great yard care. We invite you to take advantage of our professional lawn and yard clean-up service. In addition to raking and leaf removal, we clean out gardens, flower beds and fence-lines.
Clearing overgrown areas and removing debris increases safety and makes your property look bigger and more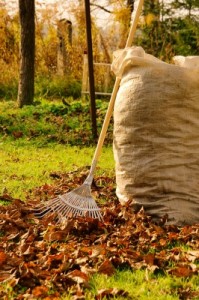 attractive. Contact Sitka Landscaping for your seasonal clean-up services and read more about our services on our website.
Yard Clean-up Services include:
Leaf Removal
Flower Bed Clean-up
Garden Clean-up
Fence-Lines
Corners
Gutter Cleaning
Yard Staging and Curb Appeal
Yard staging is a unique service that Sitka Landscaping offers real estate professionals and homeowners in the market to sell. When it comes to selling a home, the first impression is everything. The outside of the home is the first thing potential buyers see.
A home buyer has to drive by the property and then cross over into the landscape in order to get inside the home. Landscape Staging can add value to the selling price of the home and increase the speed of the sale.
Our yard staging services range from basic clean-up, adding landscape upgrades, basic addition of garden elements, to design and landscaping.
Yard Staging includes:
Manicured Lawn,
Line Trimming,
Pruning
Weeding
Re-Defining Beds and Borders
Removal of Clutter
Cleaning up the Overall Appearance
Removal of all rubbish and recyclables
Yard Staging and Curb Appeal Pricing
In our experience the typical yards takes between two and four days to tidy up and the cost will vary from $500.00 to $1200.00.
Fence Restoration and New Fences
People who have a fence in disrepair usually assume that the entire fence needs to be replaced. This is rarely the case, unless you are actually looking to change the design of the fence.  If you do want to change the design of your fence, however, we can build you a new one.  If you're looking for a more economical approach, we specialize in fence repair and restoration!
Fence repair involves resetting new fence posts, and renewing existing fence panels to keep a consistent "aged" look throughout the fence.  It also usually involves ensuring there are strong supporting posts at regular intervals. Often, not many of the posts need to be replaced to give your fence back its sturdiness.
When it comes to pricing with fence repair, our prices are based on the requirements of the job and the specific location of the fence posts that need to be replaced.
New Fence and Fence Repair Pricing
In our experience it should cost between $2000.00 and $3000.00 to replace 8 panels (66 feet in total), this includes all the materials and removal of the old fence components, transport and labor.
We'll generally give you a choice between: cheaper stapled panels, stronger well-framed panels, and hand built cedar fences, which can actually be the cheapest alternative depending on the style.
To restore an old fence can cost between $100 and $800 for 8 panels of fence line.
We prefer to estimate rather than to give a fixed quote, and generally project costs are within 10% of the estimated cost.  If a fixed quote is required we can do this too, though the fixed quote will include a margin for unexpected costs.
Garden design
Sitka Landscaping specializes in designing and building fantastic looking low water, low maintenance gardens.  From small front yard spaces, entry ways, existing garden restorations, large landscape jobs, and deer and wildlife garden design, we can help you realize your ideal, beautiful, and low maintenance garden.
As a special service for seniors small or mostly potted gardens we will fill planters every spring with new plants of choice and tidy up and move pots to desired locations.  We provide ongoing maintenance with this service if desired.
Garden design services include:
Garden design and landscape design
Garden restorations
Decorative areas
Low water, low maintenance gardens
Deer proof gardens
Garden and Yard Maintenance
Yearly and seasonal garden and yard maintenance services include:
Weekly, bi-weekly, monthly and on-call.
Pre-move and post-move services.
Aerating, de-thatching, top dressings.
Spring and fall fertilizing.
Weed control and lime applications.
Annual discount packages available.
Rubbish Removal
Let Sitka Landscaping help you remove accumulated rubbish around your yard and recycle all materials that can be recycled.
We remove all types of rubbish, and our services include:
Removing household waste, couches, appliances, wood, metal, yard waste, yard clutter
Pre-move, post-move, and estate cleanup service
Power Washing Decks, Siding & Driveways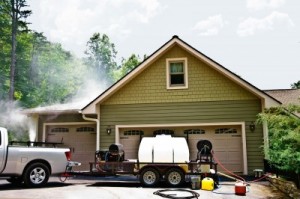 Do your power-washing properly by calling in the professionals.  After a Nanaimo winter, let us help you clean your siding, decks and drive way.  We offer fast and great service at a very reasonable price!